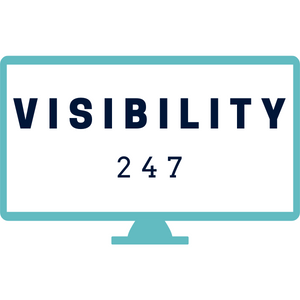 Next Steps Before We meet!
Congratulations on investing in yourself to be Visibile 247
We'll be getting started around November 1st. I'll be emailing you to get feedback on best time for live trainings; what skills and equipment you might need to get started on the training and answer any questions you might have about trainings.
Here's the outline of the Training :
We go through the 3 steps, PLAN, PRODUCE and PUBLISH to create your own unique Show format that will get you from invisible to the only  EXPERT in your Industry.
1. PLAN
What is the GOAL for your SHOW?
What SHOW FORMAT do you want to use?
How do you want to MONETIZE YOUR SHOW
Define monetization methods
Who is the AUDIENCE FOR YOUR SHOW
Define Audience
Who do you want to CONNECT to and COLLABORATE with on your SHOW?
Develop Ideal Influencers to network with Develop Strategic partnership strategy
Develop Guest Guidelines and strategy
2. PRODUCE
YOU
Mindset
Makeup
Lighting
STUDIO
Minimum Studio Equipment and Software
Broadcasting Software and Tools
PRE-PRODUCTION
Invitation and Checklist for Guests
Scripting
Graphics and Video Pre-production
SHOW PRODUCTION
Guests and Host preparation
Show production
Post Show Production
3. PUBLISH
How to do a SHOW and get it shown on 12 platforms
FB Live
Youtube Live
Linkedin Live
How to PROMOTE your SHOW
Press Release
Promote Show Live on Social Media
Show Release onto Website /Landing Page for Leads on Website
HOW to REPURPOSE your one SHOW for 30 days
Podcast How To
Magazine How To
BONUS
Is Streaming TV different from a SHOW on Social Media Platform?
Rules and Requirements for Streaming TV
THIS CAN BE AN IMAGE OF YOU OR YOUR IDEAL CLIENT
Step #1: What is included in Visibility 247
What is Included?
A Weekly Live Video Training walking you through the VIsibility247 Framework
Weekly Q&A Sessions so you can get your questions answered & receive hands-on support
Unlimited Support via email during the duration of the program
Over the Shoulder Video Lessons for Technology & Software so you can use tech confidently
The Visibility 247 Workbook, checklists, and scripts to develop your Show Blueprint and 12 months of SHOW ideas
We will practice going live with your Studio setup
 Access to our Visibility247 private community for accountability and collaborations with your fellow experts
BONUS: A private 1-1 session with Jane Gardner to customize our Visibility247 process to YOUR unique strategy & show idea
 BONUS:
An Interview on Business Success TV Channel on Roku
Your Show production spotlighted  on Business Success TV Channel
Please fill in your Visibility 247 Workbook
You can send it to me for any comments if you want as we will be meeting later to talk about designing your Show.
Here's your link below!
Step #3: Watch these Videos
I did this videos on the 5 Steps to a TV Show which you might find of value for ease of creating a Show!